I wrote about jeweler's saw as a necessary tool to make handmade jewelry and how to use it here. There are various methods to transfer the design to the metal so you can cut it using a jeweler's saw. The basic method is to draw your design on metal using permanent marker. It is usually the best if you want to use stencils and need some basic shapes. This can be always useful but not in all cases. For example, you might not be able to use it if you need a symmetric pattern or two identical designs for earrings. If our purpose is to cut a design, I found the best method is to print them on A4 Self-adhesive Papers. So, if you have access to a printer and also these papers, go for it.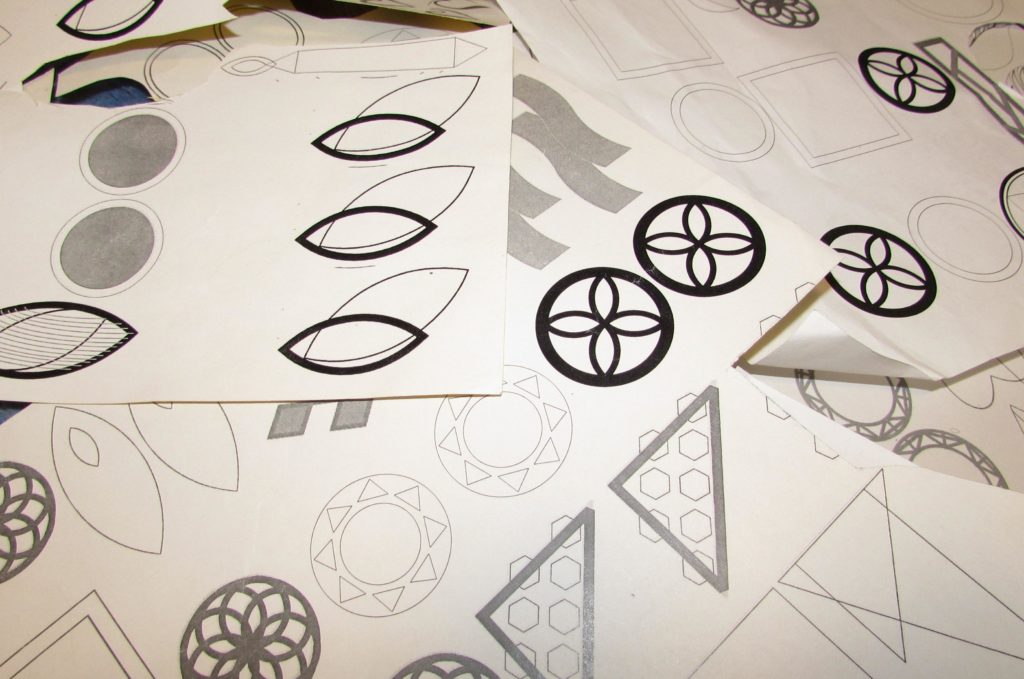 If those sticky papers are not available you can print your design and stick it to the metal using a water-based glue or these rubber cement.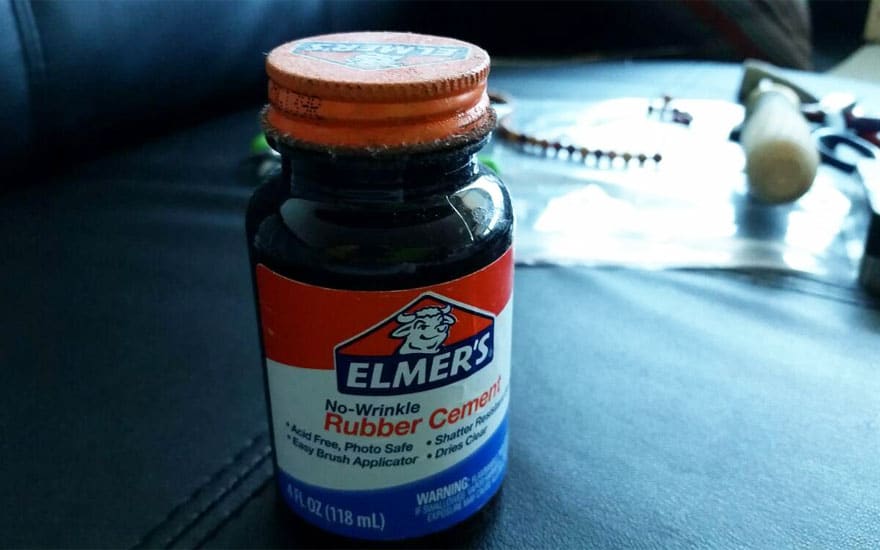 But make sure that the glue is completely dry before starting to cut. Otherwise, the paper might move slowly during cutting and you may not even notice this slow sliding but end up with a distorted blank or pattern. So, I found it a bit risky! You can also use Carbon transfer papers to transfer your design to metal or even cut the shapes out of paper and draw it using marker on metal. I usually thicken it by sticky tapes, before using them as stencils!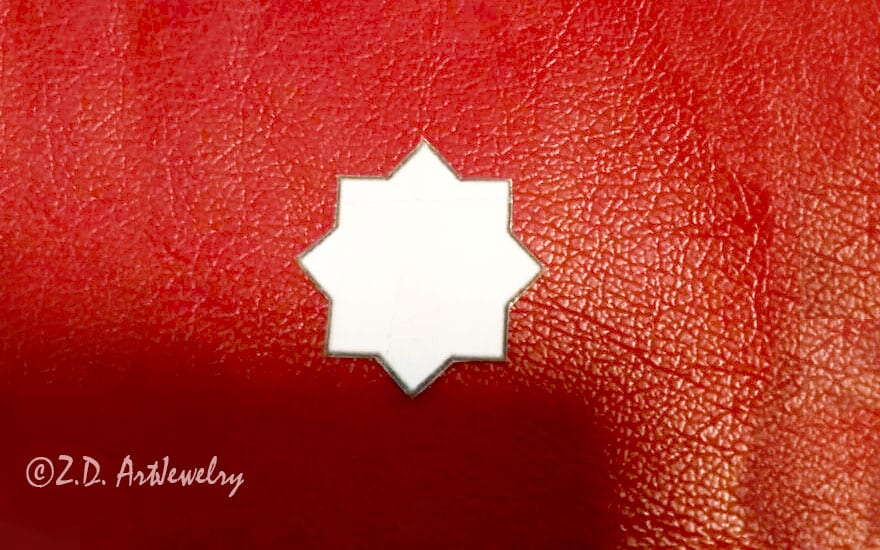 If our final purpose is chasing and repousse or engraving, a better method is transfer using acetone from printed design that I might to write about it separately.
But before printing your design, you need to draw it electronically. There is lots of software out there for professional design. But we do not need these expensive software, necessarily. If you have already access to Microsoft office, you can use PowerPoint or Microsoft office word to draw geometric shapes or an online free software like Draw.io which is basically a free online diagram software but again you can use it for geometric shapes if that is kind of design you look for. Another free software I recently used is Autodesk Sketchbook. I will write a post about software you can use for designing in the future.